Estimated reading time: 2 minutes, 27 seconds. Contains 492 words
Our new bamboo bra will provide you with a level of comfort you have never experienced before! The seamless technology we used to craft this bra has allowed us to create underwear which is super soft to the touch and will immerse you in a feeling of luxury and support all day. The seamless technology is not only what gives this bra it's lavish comfort but also the fibres made to create it, are crafted from bamboo which is known for being notoriously soft. Also, this bra comes with no uncomfortable clasps or itchy labels to worry about, but in fact swaps out the tireless bra straps which dig into you all day long with innovative comfort bands which will keep you supported but not weigh you down.
---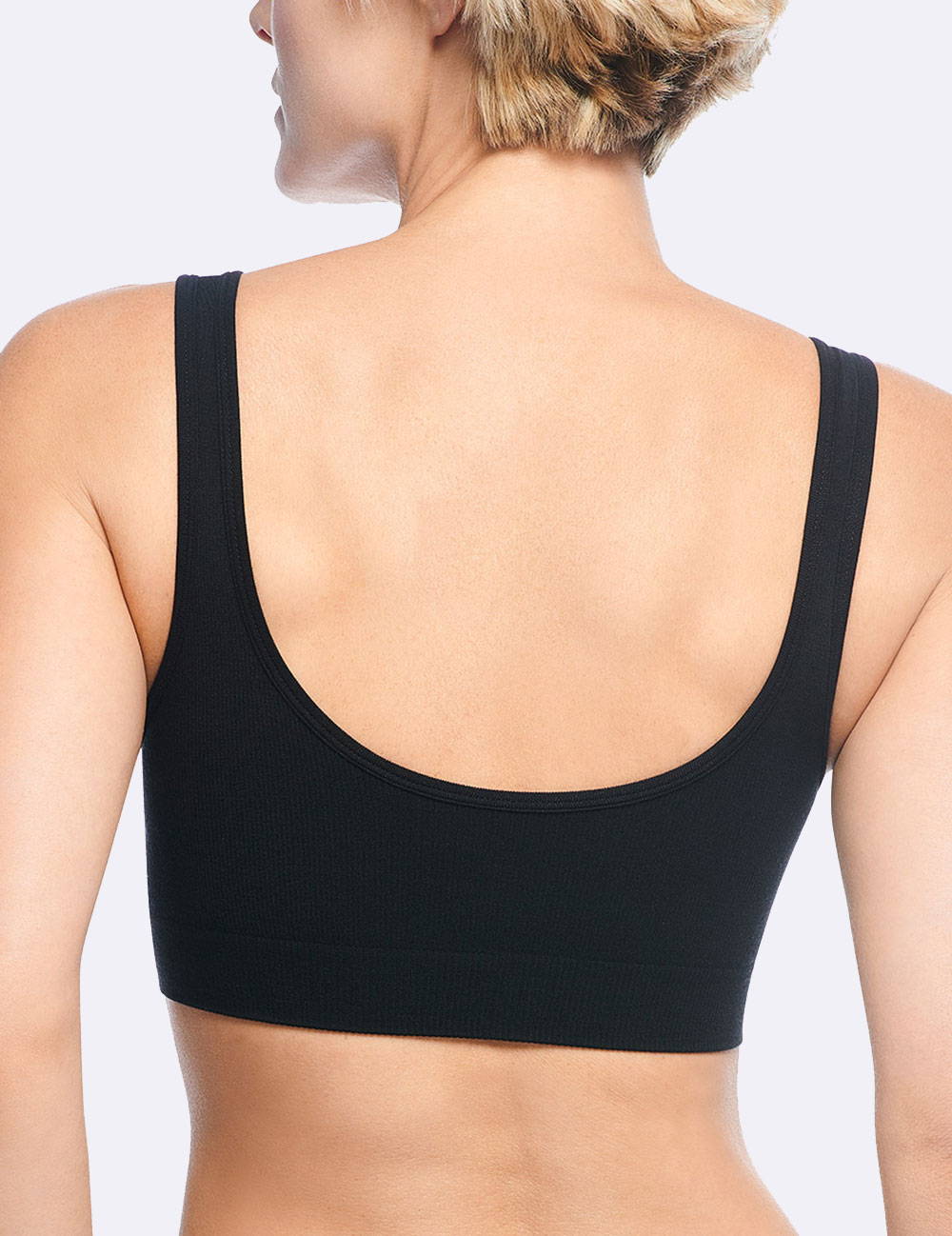 Our ComfortStrap technology gives you the support of a traditional strap but without the uncomfortable claps and buckles. In terms of how much support you need, you can choose either our padded or none padded bra. The padded bra comes with lightweight removable pads which are almost unnoticeable when worn but will provide you that extra level of support. Both bras are made without an underwire to give you a bra so soft and snug you forget you are even wearing one.  
The fibres used to make this bra are come from a material fashioned from bamboo called viscose rayon. This material carries a multitude of benefits which elevate this bra to being the perfect every day essential. One example of this is that the fabric is incredibly breathable, in fact the properties of this fabric actually allows it to wick the moisture away from your body, this makes sure you stay dry and fresh all day. There is also an added mesh panel at the centre of the bra to allow a free flow of air contributing to that ultimate feeling of freshness. Read our blog: why wear bamboo underwear?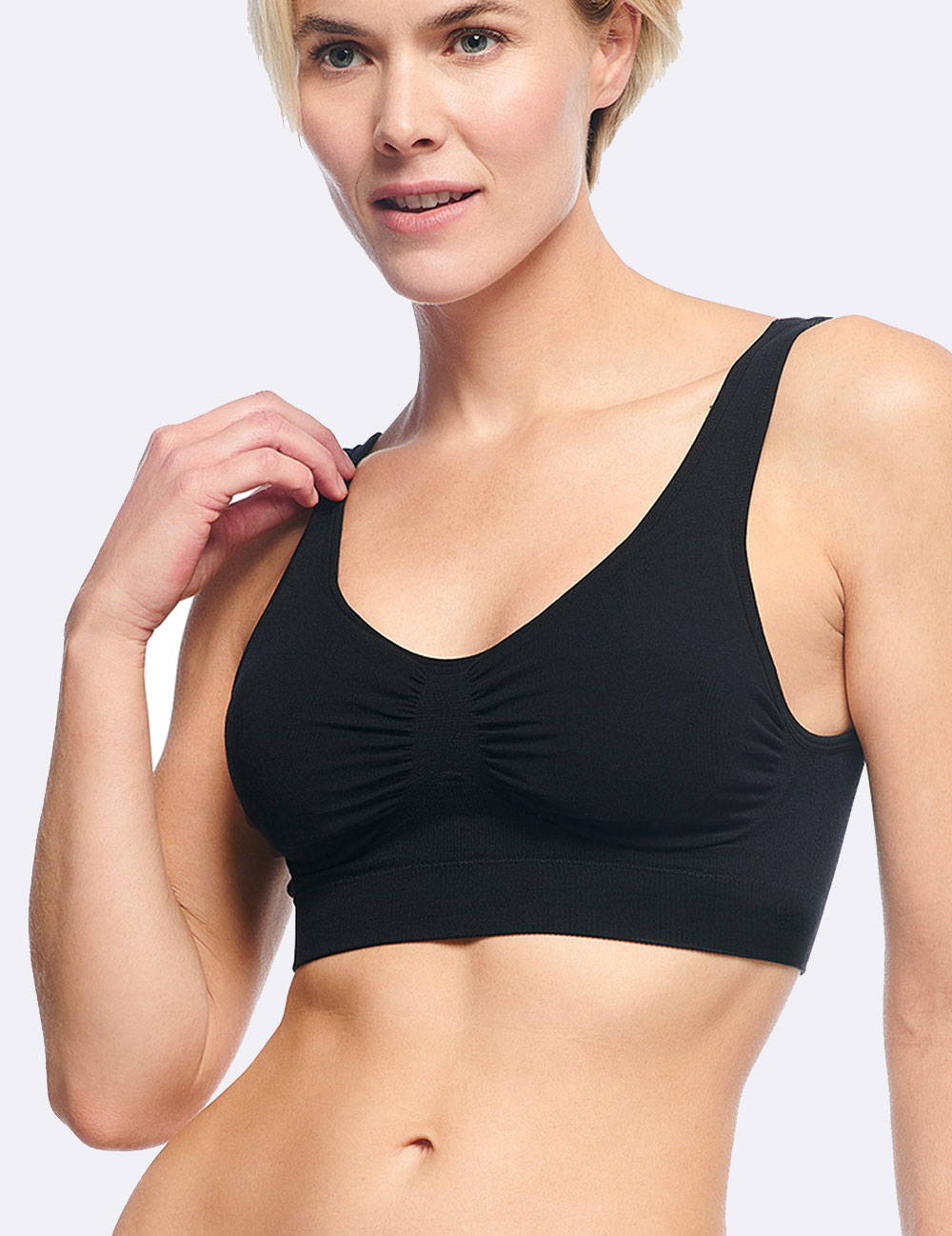 ---
---
Another added benefit of viscose rayon is that it is also anti-bacterial which helps to battle with bad odour and mould. Additionally, because it stays cleaner for longer you do not have to wash it as much but it still leaves you with that freshly washed feeling. Bamboo is also super durable which means even if you do wash it multiple times it won't wither and will stay feeling brand new. Bamboo is also temperature regulating, this means that depending on the weather this bra will assist you in warming up or cooling down, perfect for keeping you warm in these harsh winter months.
---
The simple design of this bra allows you to wear it under a multitude of clothing and because it is seamless there is no risk of visible lines and it will provide you with a smooth silhouette under all your clothes. Additionally, this bra provides coverage and support but because of its design, it acts as a second skin and therefore doesn't look bulky under your clothes.
---
Why You Will Love Our Bamboo Bra

---
Change The Way You Wear A Bra
Pre-order now for estimated delivery 20th November 2020.
---
1 comment
---
---